SPEED BOAT WEEK SCHEDULE
| | 8:30 | 11:30 | 13:30 |
| --- | --- | --- | --- |
| Sunday | Umm Gammar | Shabror Umm Gammar | El Fanous |
| Monday | Umm Gammar | Shabror Umm Gammar | El Fanous |
| Tuesday | Careless Reef | Shabror Umm Gamar | El Fanous |
| Wednesday | El Mina Wreck | El Fanous | El Fanous |
| Thursday | Shaab Iris | Marsa Abu Galawa | El Fanous |
| Friday | Umm Gammar | Shabour Umm Gammar | El Fanous |
| Saturday | South Abu Ramada | Three Pinacles | El Fanous |
The speed boat schedule will let you know where we will be diving weekly. Hurghada is full of dive sites for all levels and contains 53 dive sites.
Please check our Dive Site page to see all the dive sites information and location.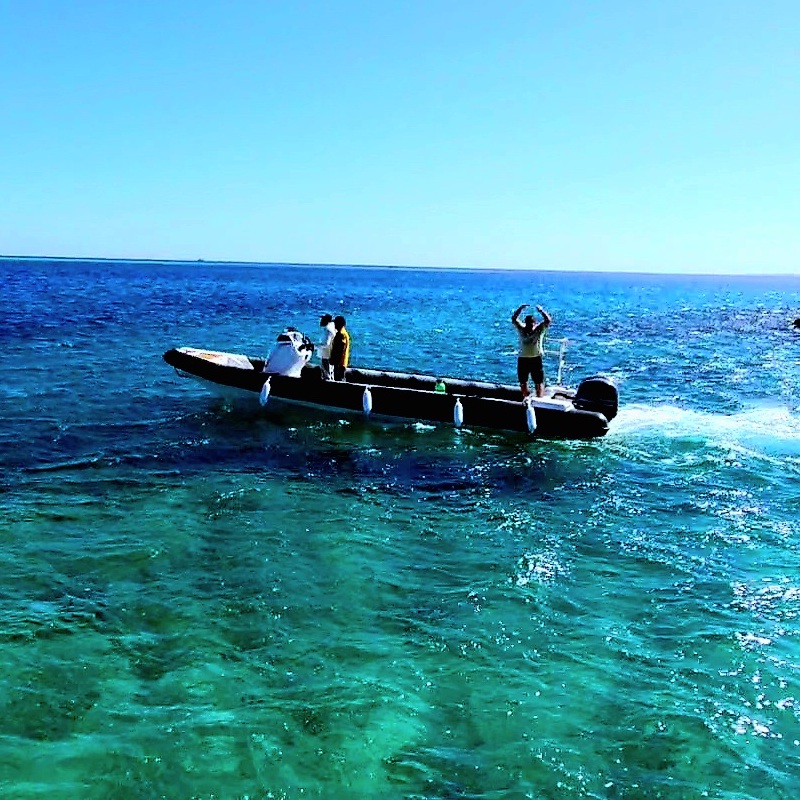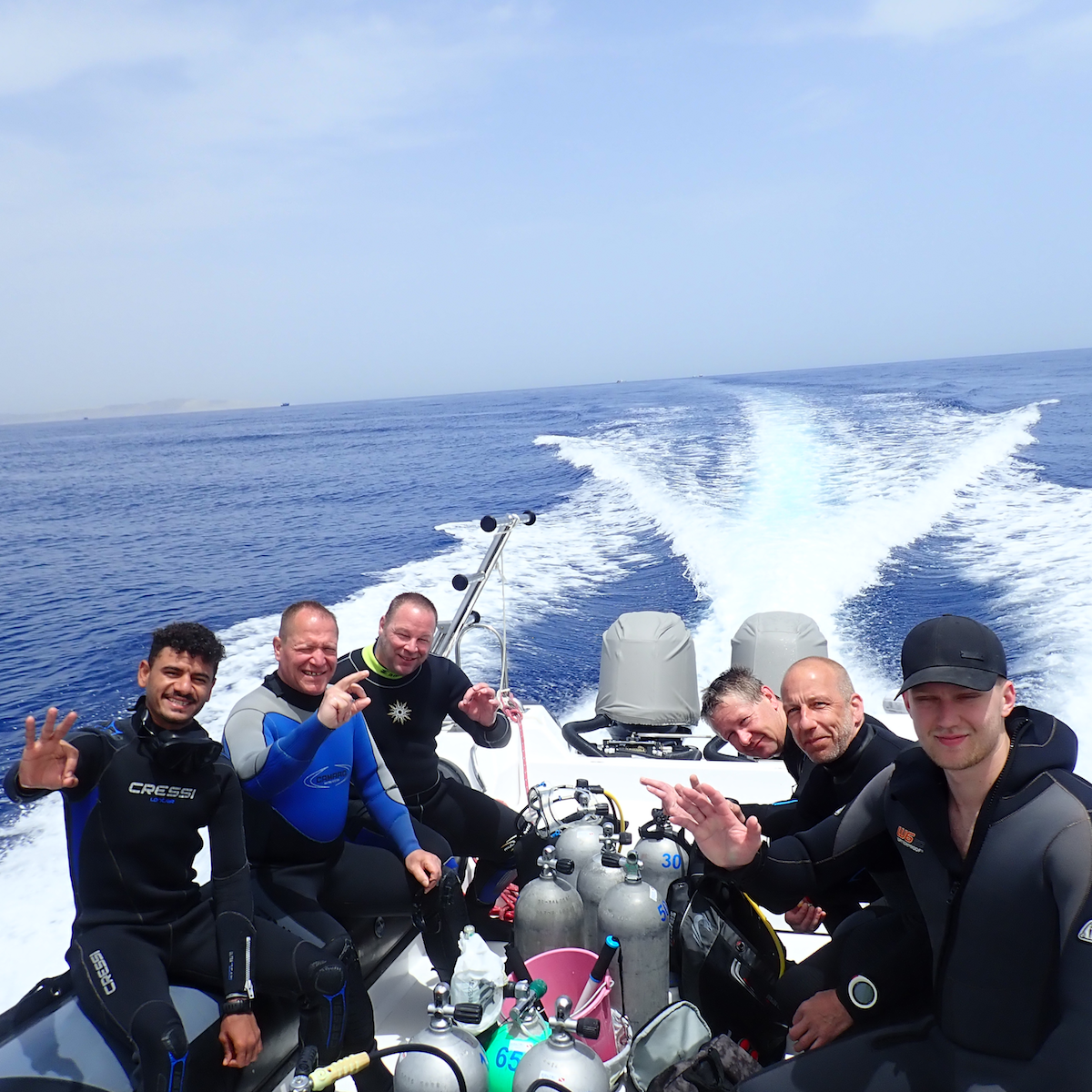 BOOK WITH US
Your Diving or Snorkeling Adventure in Hurghada!
SPEED BOAT SPECIFICATIONS
The speed boat is a 9m Dive RIB used for a single dive or more. Built to maintain a stable ride even through the roughest of waters. The lightweight design is made to adapt and manoeuvre through waves comfortably. Equipped with 2X 115 HP 4 stroke Yamaha engines which lets us acces Dive Sites quicker in Hurghada. Experience the best Dive Sites in Hurghada with our RIB.

Emergency Equipment: Communication device - GPS - Life Jackets - First Aid kit -100% Oxygen
BOOK NOW